We met at Smokey Bones, 21733 FL 7 in Boca Raton at 1 pm.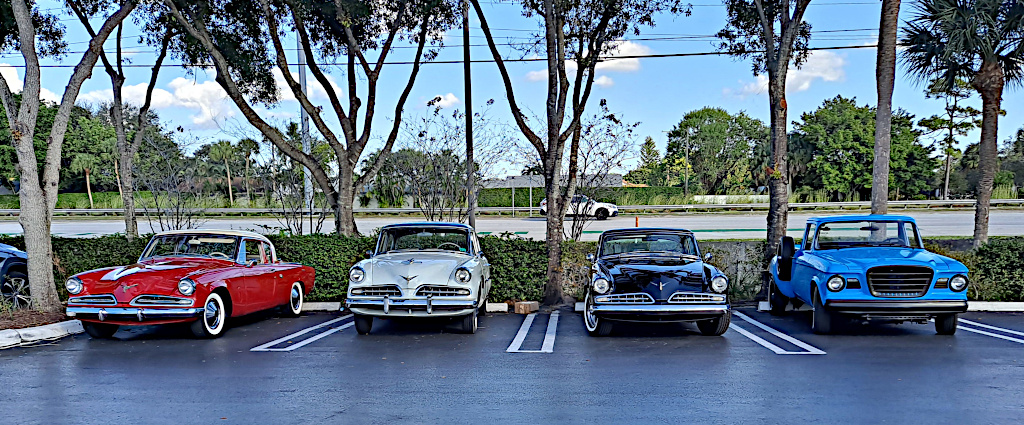 The Studebakers from left to right are:
Butch Figurella's 53 Coupe
Bob Ewart's 54 Champion accompanied by Adele Flores
Sebby Amenta's 54 Commander accompanied by Sal and Andi Amenta
Mitch Packer's 61 pickup (The pictures don't do it justice. It's Gorgeous)
After a good lunch we talked about future meetings.