Because a number of us went to the Studebaker International Meet, we couldn't participate in the International Drive Your Studebaker Day. So we had a Delayed Drive Your Studebaker Day on October 10th. We met at Smokey Bones on Route 441 west of Boca Raton.
Fifteen people attended with five Studebakers.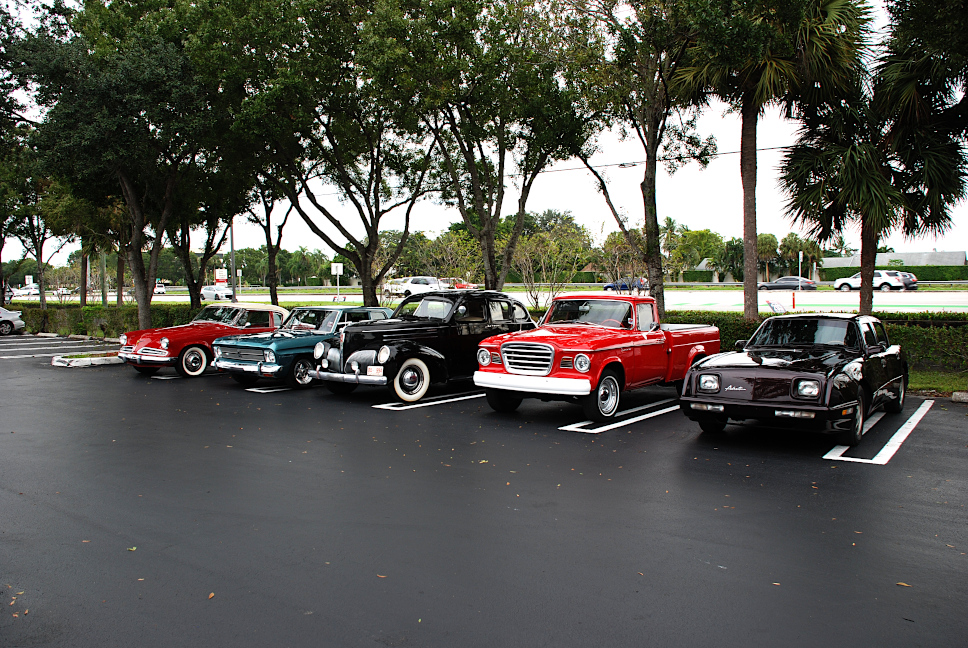 The cars from left to right are:
Andrew Wiley's 53 Commander
Rich Shomaker's 66 Commander Hot Rod
Tony Robles's 39 Commander
Angelo "Butch" Figurella's 62 Champ Pickup
Ed deSilva's 90 4-door Avanti

After lunch we had a drawing for a $50 gas card. Only the 5 above were eligible. Ed deSilva won the draw.

One more sign that I spotted in Ellie's 50's Diner & Flamingo Ballroom in Delray Beach.